MVB Life & Style Backpack
The Ultimate Go-Anywhere Do-Anything Everyday Backpack
MVB Life & Style Backpack is a minimalist premium-grade everyday backpack and tote bag; whether it is with formal or casual clothes, it shows your personal charm and unique style. It is a school backpack, a laptop backpack, and a travel backpack. All-weather waterproof, sand-proof, and mud-proof make it also a good companion for outdoor and water sports. There are many unique features that unmatchable by any other everyday backpacks in the market. To be exact, this is a backpack with long-lasting style and may also save a life someday!
Minimalistic One-for-All Design
The simplicity of minimalist design, long-lasting iconic style, uncompromised functionality, superior security features, and multipurpose practicality.
Superb Made Quality & Bag Construction
From material to machines, to workers, they are all top-notch. Thanks to the advanced high-frequency welding machines, which fuse each panel to make the backpack completely waterproof and high durability.
Dual-Zipper = Airtight Waterproof + Smooth Zipper
Regular airtight zippers are hard to pull and inconvenient for everyday use. The MVB backpack's patented design provides a great solution - the dual-level zipper system, where the outer layer zipper is super smooth, so that open and close the backpack is super easy for frequent zip and unzip. The inner zipper is airtight waterproof. Even the strongest rainfall won't get in; the inner zipper also has a giant carabiner attached so that it's easy to be located and effortless to zip.
The go-anywhere everyday backpack
The MVB backpack's minimalist design makes it a perfect fit for anyone, anywhere, anytime, and anything. It's an elegant and professional backpack for workdays or business meetings. It is practical as a back-to-school backpack. It includes a padded laptop pouch to make it a great laptop backpack. It feels sporty and active when bringing it together with you for any sports. It's also the best companion for water sports. It feels smart with casual wear too. The best part is that it gives you the bonus security and protection no matter in the air (anti-theft), on the ground (bulletproof), and at the water (waterproof and floating).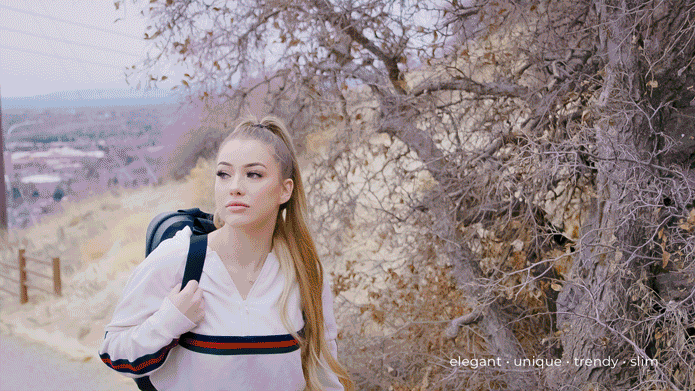 Waterproof to the extreme, the floating backpack!
There are many waterproof backpacks out there, but none of them are as trustworthy as the MVB backpack; it doesn't just protect your belonging from water damages assume you run under the storm; it actually floats, even fully loaded.
Air max comfort backrest backpack
The MVB backpack is airtight and inflatable. When inflated, the complete backpack becomes a gigantic air max cushion backrest, which gives your back a very comfortable experience.
The award-winning backpack because of the innovative and prevailing design
Professional judges recognize excellent design and quality. That's why the MVB Live & Living Backpack has won numerous awards in Hong Kong (HKSDA), Japan (Life x Design), and Germany (Reddot and Ambiente Solutions).
Dual Anti-theft Security: (1) Hidden zipper (2) TSA lock
The MVB backpack has a dual anti-theft design; (1) the easy hidden zipper for more frequent access; or (2) the extra security combination lock during a long flight or in the classroom or conference, where from time to time your backpack may need to be unattended.
The perfect laptop backpack
The MVB backpack feels high-tech and futuristic, and it's the coolest backpack for your favorite laptops. The included laptop pouch can fit a 16" Macbook Pro, while its front mesh pockets are convenient to store smartphones, wallets, or booklets. The laptop pouch also has a D-ring to hang your keys and the pen holders beneath the mesh pockets for an Apple Pencil and a ballpen.
Easy organizing and Tidiness
Both editions of the MVB backpack are available in two sizes, and all of them now include the laptop pouch and accessories free of charge for a limited time. With these pouches, it will be much easier to organize and tidy up your belongings.
The best water sports companion
Whether playing the stand-up paddleboard, surfing, kayaking, or go to the beach swimming, the waterproof and floating ability of the MVB backpack will be the best companion for all kinds of water sports.
Easy to clean, instant dry, from inside to outside.
Never worry the backpack gets wet or dirty anymore; the MVB backpack is absolutely waterproof, sand proof, and mudproof. Cleaning has never been so easy; rinse the backpack inside and outside, and the best part is that you can dry it instantly by wiping it with a dry towel.
Eco-friendy medical grade FDA standard TPU fabric
The MVB backpack is made with TPU fabric, which is strictly tested with FDA, REACH, PROP65 to ensure it's toxic-free and eco-friendly. Our TPU fabric is actually medical-grade, which reduces the possibility and skin allergic or other health concerns. The TPU fabric is also biodegradable so that it reduces pollution to our environment. Unlike other general TPU fabric, we specially developed and textured our TPU fabric to make it feel and look like leather, but without genuine leathers' environmental problems.
Pressure-Resisting & Anti-Bursting
The patented zipper design and unibody construction make the MVB backpack able to resist high levels of pressure, reduce air leaking, and anti-bursting.
SHIELD edition with superstrong KM2 Kevlar built-in
In addition to all the Standard Edition features and floating ability, the MVB Backpack Shield Edition has 32 layers of Kevlar KM2 Plus fiber built-in.
Easy personalization with colorful badges
The cover of the air nozzle is a personalization badge with a precisely debossed MVB Shield logo. The badge is replaceable, and each backpack includes all seven colors.
Available in the Standard and the Shield Edition,
Both editions in Slim or Large at your choice.